Pickmere Night Hawk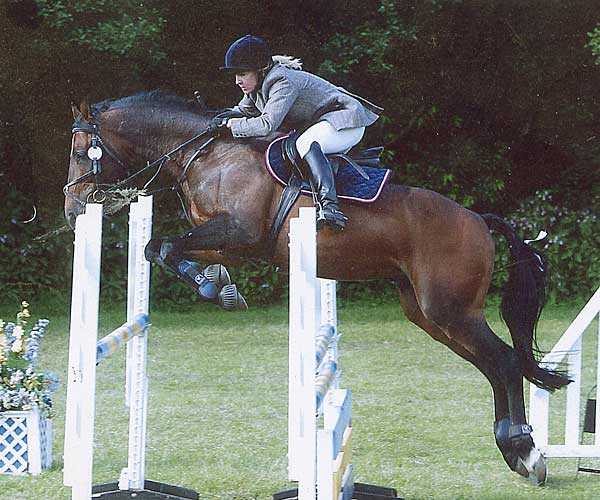 Bay 158cm Foaled in 1996
Pickmere Kismet
The Chocolate Bean
Smartie
Anamola
Pickmere Golden Glory
Scorching Hill
Chantilly of Pickmere
Lady Kate
Big Ivor
Sir Ivor
Clorinda
Clover
Ryefield Select
Shire
Pedigree

By Pickmere Kismet who is producing numerous show winners and competition stock and who is by that legendary stallion The Chocolate Bean, sire of leading e venters and jumpers.

Out of Lady Kate, a Hunter mare by the H.l.S. Super Premium Stallion Big Ivor. Hawk is bred to Show, but his natural athletic ability and proven performance make him a tremendously exciting prospect for siring small competition stock. His first foals are very promising.


Performance

As a yearling he was never unplaced at County level in riding horse classes and was third in the Small Riding Horse , yearling class at The National Championships. He started competing lightly in 2002/3 ridden by Helen Shaul. Show Jumping he qualified for Trail blazers 2nd Rounds in 85cm, 95cm & 105cm, winning at 105cm. He also qualified for the British Eventing Grasshopper final and has never been outside the top 3 in Dressage. He was purchased from Pickmere Stud in 2004 by Helen Shaul, registered BSJA and in a few outings he qualified for Discovery 2nd round (4 Double clears) & won at 105cm. He has jumped Newcomers and won in his last three outings. Re-purchased by Pickmere Stud in 2006 to begin his stud career in earnest.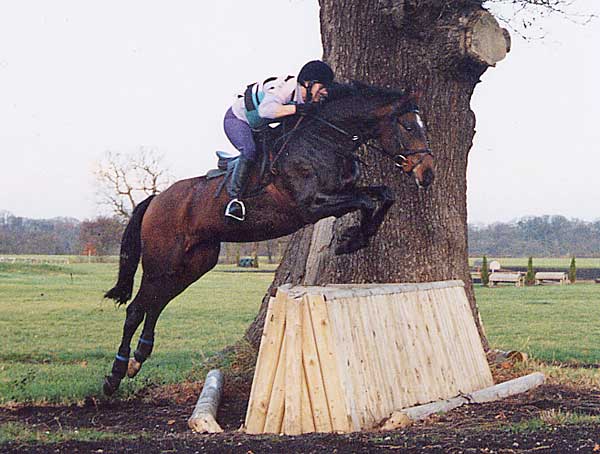 Pat Mather / John Keleher



School Farm, School Lane,
Pickmere, Cheshire, WA16 0JF, England.
Tel 01565 733259 Fax 01565 733222
E-mail sales@pickmerestud.co.uk
Web Page Design and Hosting by B15 Internet Tel 0121 288 6789 Fax 0871 733 3679
horse, horses, pony, ponies, racehorse, bloodstock, training, yard, tattersals, horses in training, country, pedigree, equestrian, equine, buy, sell, for sale, sale, lease, partnership, shares, purchase, international, database, buyer, seller, advertisement, advert, photo, photograph, nationwide, sales, auction, catalogue, directory, index, england, UK, U.K., nationwide, national, competition, tack, thoroughbred, dealer, products, show, race, hunters, hunting, hunt, brood mares, foals, breeding, stud farm, stable, the flat, the jumps, show jumping, show jumpers, eventing, eventers, dressage, showing, driving, racing, cross country, horse trials, stallion, stallions, youngstock, filly, fillies, colt, colts, mare, mares, gelding, geldings, point to point, canine, BSJA, BHTA, ODE, buying, selling, irish draught, hanovarian, arab, welsh, cob, shetland, appaloosa, saddle, bridle, stud, british, english, german, cheltenham, in hand, working hunter, novice, intermediate, advanced, rider, riding, stables, land yard, hack, hacking, pony club, PC, riding club, RC