Show and Competition News
To regularly receive our newsletter by e-mail click here.
If you are a regular reader of Horse and Hound or any of the other major equestrian magazines you will probably already be aware of the huge successes of Pickmere bred stock in recent months. In case it has passed you by here's a summary - and apologies to anyone left out - If you let us know your success, preferably with a photo we will always try to publish it here for you!
PICKMERE ANSER picked up where he left off in 2008 (4th 138cm HOYS) by taking the Championship at the North of England Spring Show and qualified once again for HOYS for his owners the Braybutt family. The same family also had success with their other Pickmere pony Will O the Wisp who was first at the North of England Summer Show in 138 RP.
Deborah White must be delighted with Pickmere Lady Arwen, she purchased Arwen as a foal and had three great years showing her In hand taking many County Championships, then Arwen had a foal last year before being broken to ride. In one of her first Ridden Shows she took the Novice Riding Pony Championship at Cheshire County Show and followed that up by winning the 148cm Open Class at Bakewell Show, qualifying for HOYS.
Jenni Hall purchased Pickmere Bolero as a yearling and had a good year last year, but this year this three year old daughter of Matador has flown taking Championships all over both In Hack and PBA classes including Supremes at Red Rose and Royal Lancashire Summer Horse, see photo below.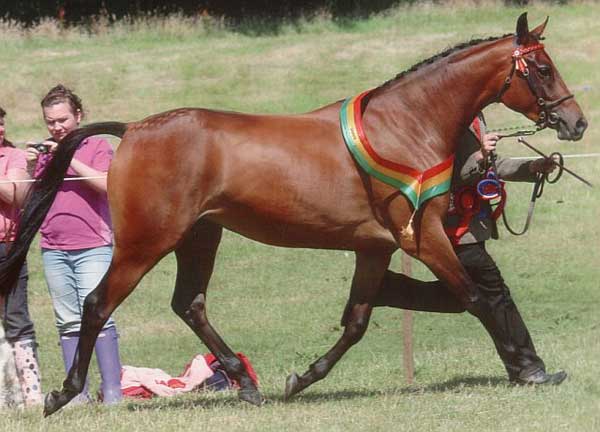 Hayley Greehalgh continued her success story with the Kismet gelding Pickmere Top of The Morning, following previous HOYS qualifications, she was first in the Intermediate Show Riding Type at the Lancashire Championships.
And another Intermediate to score well was our own Pickmere Prince Charming who won the Intermediate SRT at the Royal Lancashire Summer Horse, ridden by Andrew Done and produced by Jane Robertson.
Pickmere Galactica who now resides in Scotland with Pam Simpson was PBA Champion at BSPS Scottish Spring Show. We've noticed many other Pickmere's out and about this year some of the others are:
Elle Rogers' Pickmere Moonstone who is only 4 has qualified for the NCPA Pony of the Year in the Ridden Hack as well as having a creditable placing in a huge class at the Royal Welsh.
Jeanette Walker's Pickmere Fernando who in his first season under saddle was third in the Novice SHP at Cheshire County. Emily Morley's Pickmere Dancing Queen who has done well in RP and PBW this season.
Also the two Kismet sons who are full brothers to our Stallion Night Hawk. Emma Downes' Del Boy VI (formerly Pickmere Night Rider) who was 10th at the British Eventing Arley Horse Trials in BE100plus. And Emily Luckett's Pickmere Night Fever who has been competing consistently in British Eventing BE100.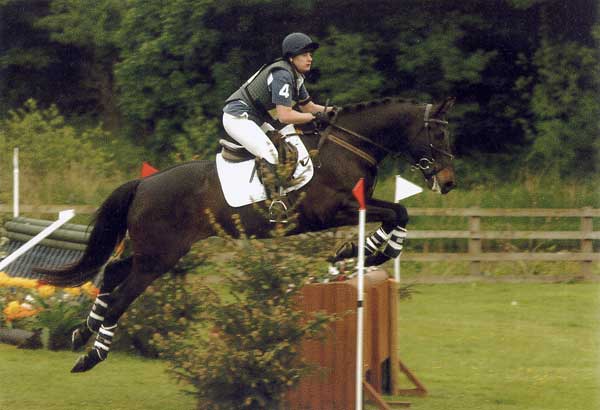 Apologies to anyone who has been left out but just give us a call or email us with your results to be included.
Tel Pat or John
01565 733259
07946 721425
Pat Mather / John Keleher



School Farm, School Lane,
Pickmere, Cheshire, WA16 0JF, England.
Tel 01565 733259 Fax 01565 733222
E-mail sales@pickmerestud.co.uk
Web Page Design and Hosting by B15 Internet Tel 0121 288 6789 Fax 0871 733 3679
horse, horses, pony, ponies, racehorse, bloodstock, training, yard, tattersals, horses in training, country, pedigree, equestrian, equine, buy, sell, for sale, sale, lease, partnership, shares, purchase, international, database, buyer, seller, advertisement, advert, photo, photograph, nationwide, sales, auction, catalogue, directory, index, england, UK, U.K., nationwide, national, competition, tack, thoroughbred, dealer, products, show, race, hunters, hunting, hunt, brood mares, foals, breeding, stud farm, stable, the flat, the jumps, show jumping, show jumpers, eventing, eventers, dressage, showing, driving, racing, cross country, horse trials, stallion, stallions, youngstock, filly, fillies, colt, colts, mare, mares, gelding, geldings, point to point, canine, BSJA, BHTA, ODE, buying, selling, irish draught, hanovarian, arab, welsh, cob, shetland, appaloosa, saddle, bridle, stud, british, english, german, cheltenham, in hand, working hunter, novice, intermediate, advanced, rider, riding, stables, land yard, hack, hacking, pony club, PC, riding club, RC